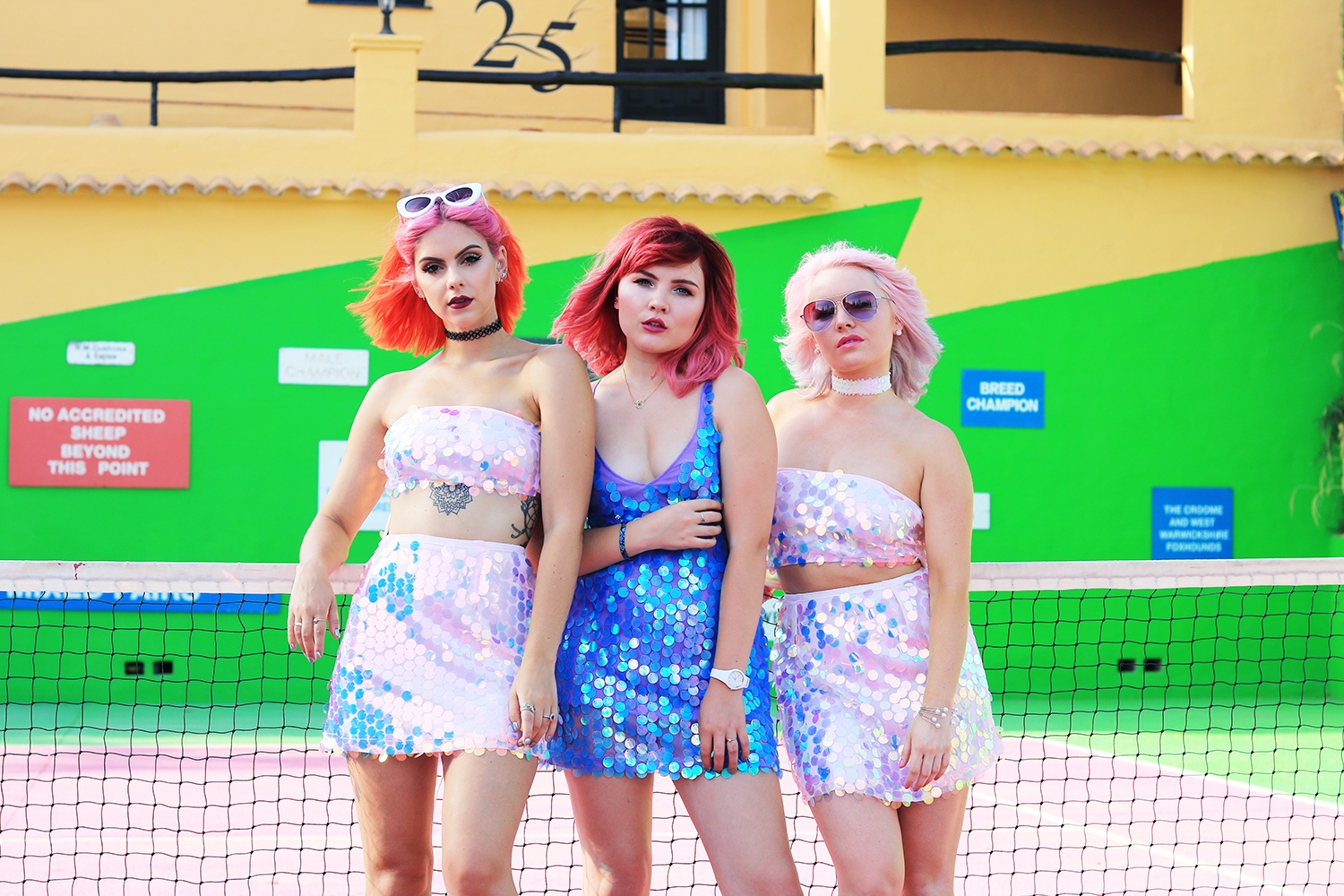 Last month I had one of the best Blogger trips so far. Malibu took me along to Ibiza and I got to take Paige Joanna and Charlotte Jones with me. We had the best time, I don't think we stopped smiling or laughing the whole way through the trip! Well minus this one occasion that was a little bit traumatic but I'll get to that in a bit.
PIKES IBIZA
Malibu booked us a beautiful stay at Pikes Ibiza hotel, just outside of San Antonio and it was the coolest hotel with lots of quirky details. Our room was unreal featuring a living room, dining area, bedroom, walk in wardrobe, bathroom and porch area. We definitely settled in straight away. It was also nice th
at the hotel was quite small so it meant there weren't many people around; this is a great sign for Bloggers as it meant we could get some great shots.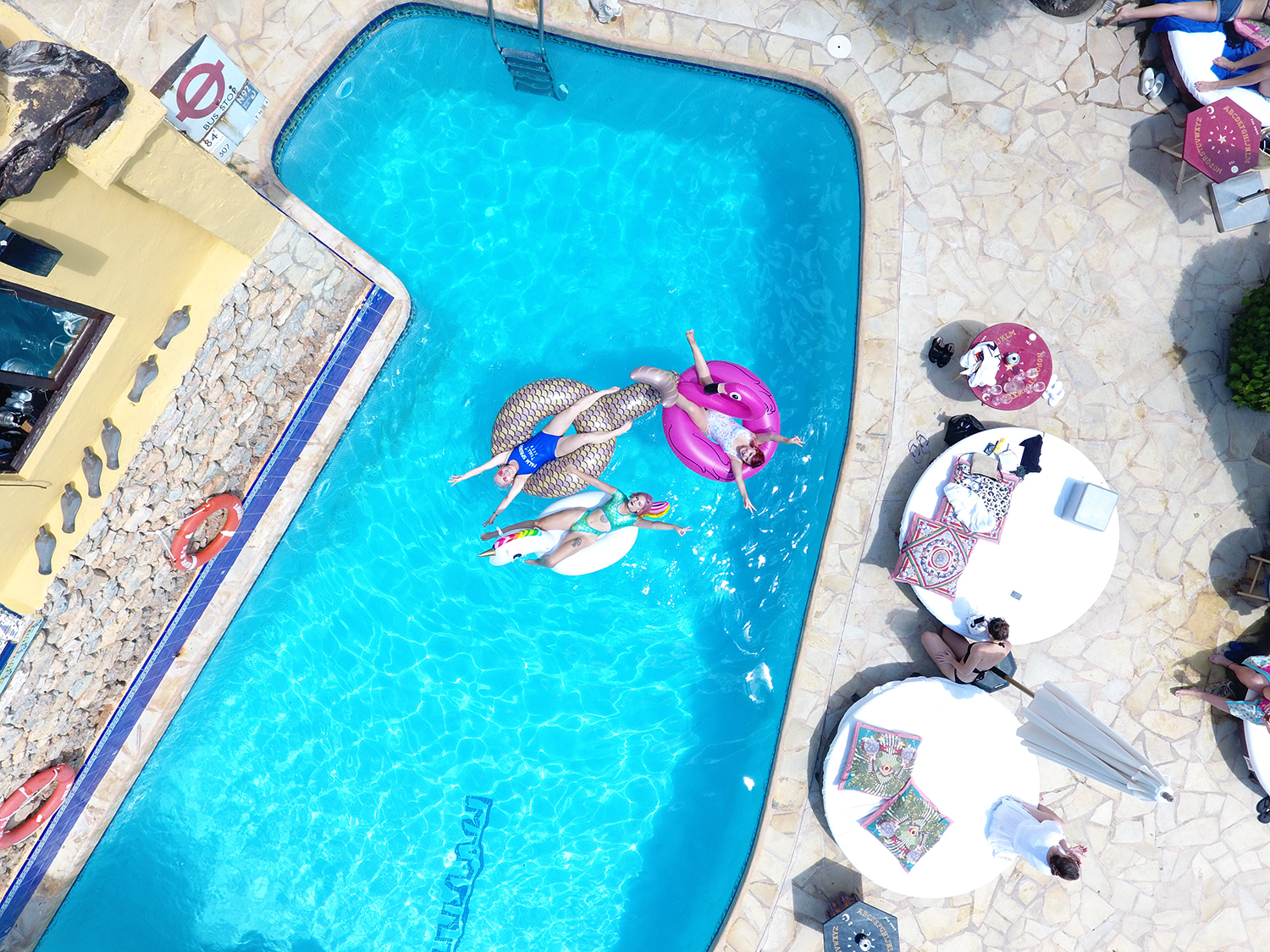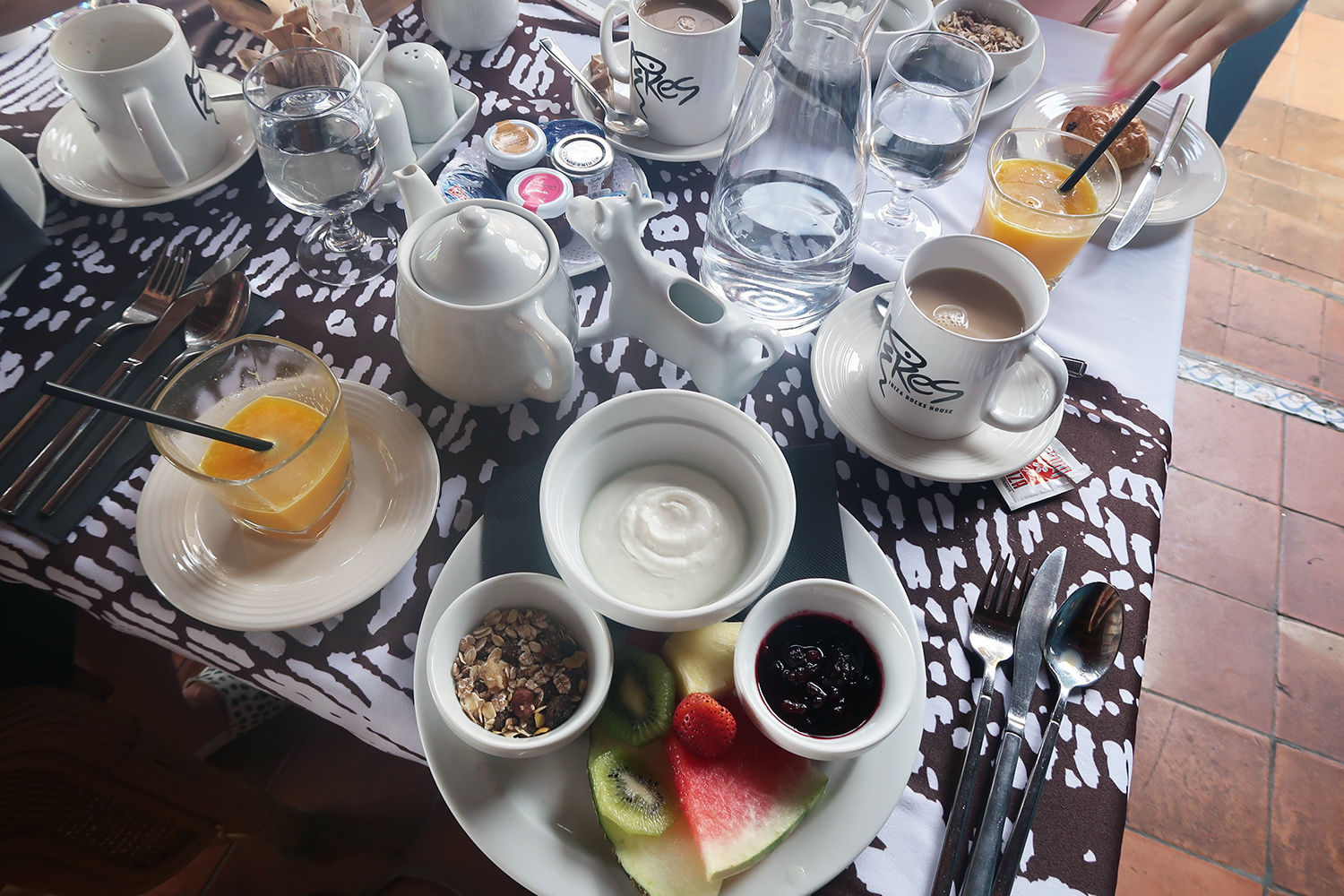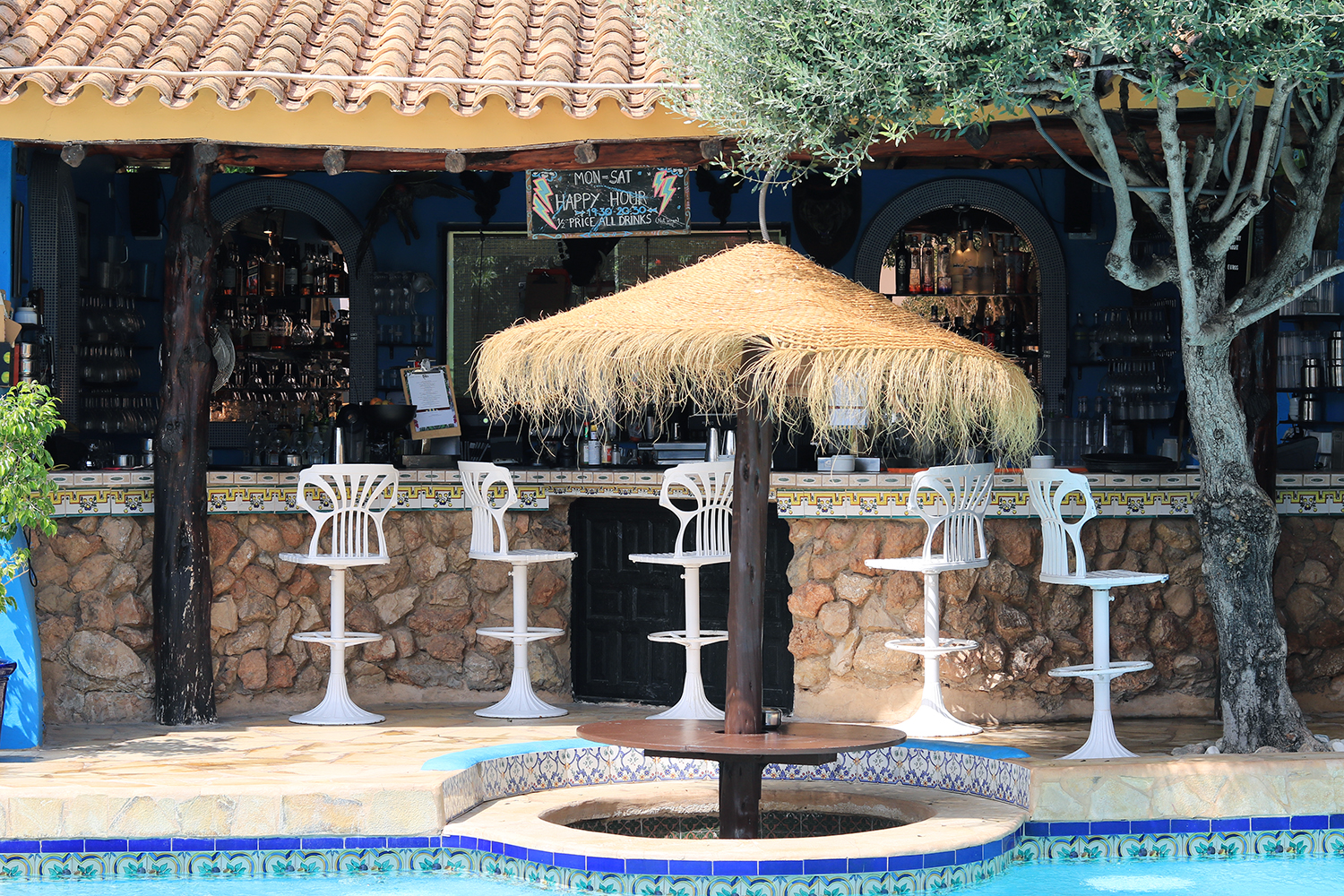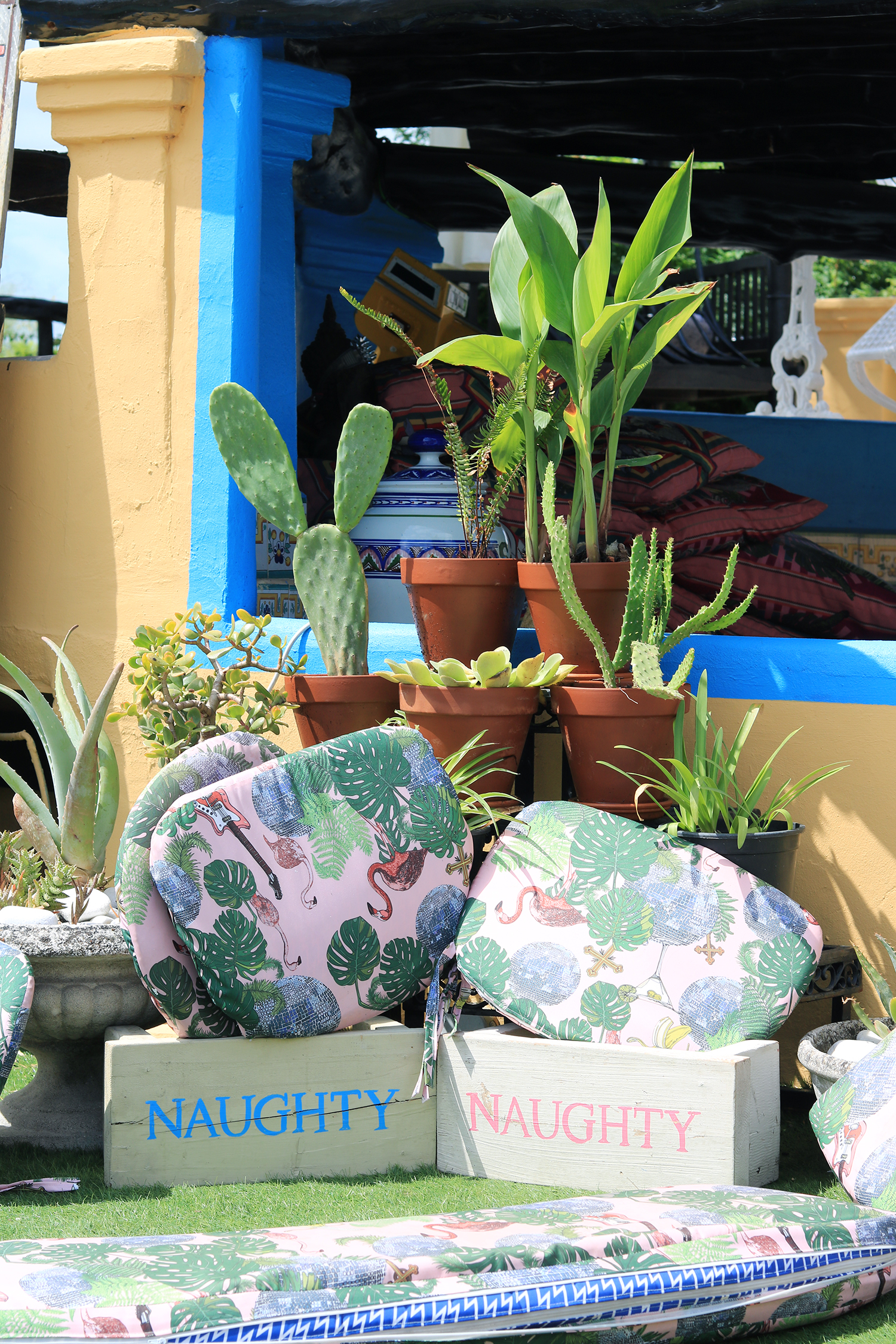 The hotel stay included breakfast which can I say was delicious; there was fresh fruit, granola and even warm pastries. We actually ate lunch at the hotel one day too which was also great. The hotel isn't actually near anything so if you're thinking about staying there it's good to know the food is tasty, as shops are a long walk away.
DAY ONE
We didn't arrive until about 5pm on our first day in Ibiza, so we had a quick meeting about what the trip was going to entail and then we got dolled up for dinner. Dinner was at Cafe Mambo, which if you haven't been before is the place everyone goes to watch the sun set. I've eaten there a few times and it's actually really nice and you get a great spot on the veranda overlooking the ocean. Unfortunately that night it was really cloudy so we didn't get to see the sun set, but it didn't matter. After the sun sets Mambos turns into a sort of "on the street club" and Fat Boy Slim was DJ'ing. We ended up hanging around until about midnight listening to his tunes and dancing the night away with the Malibu team.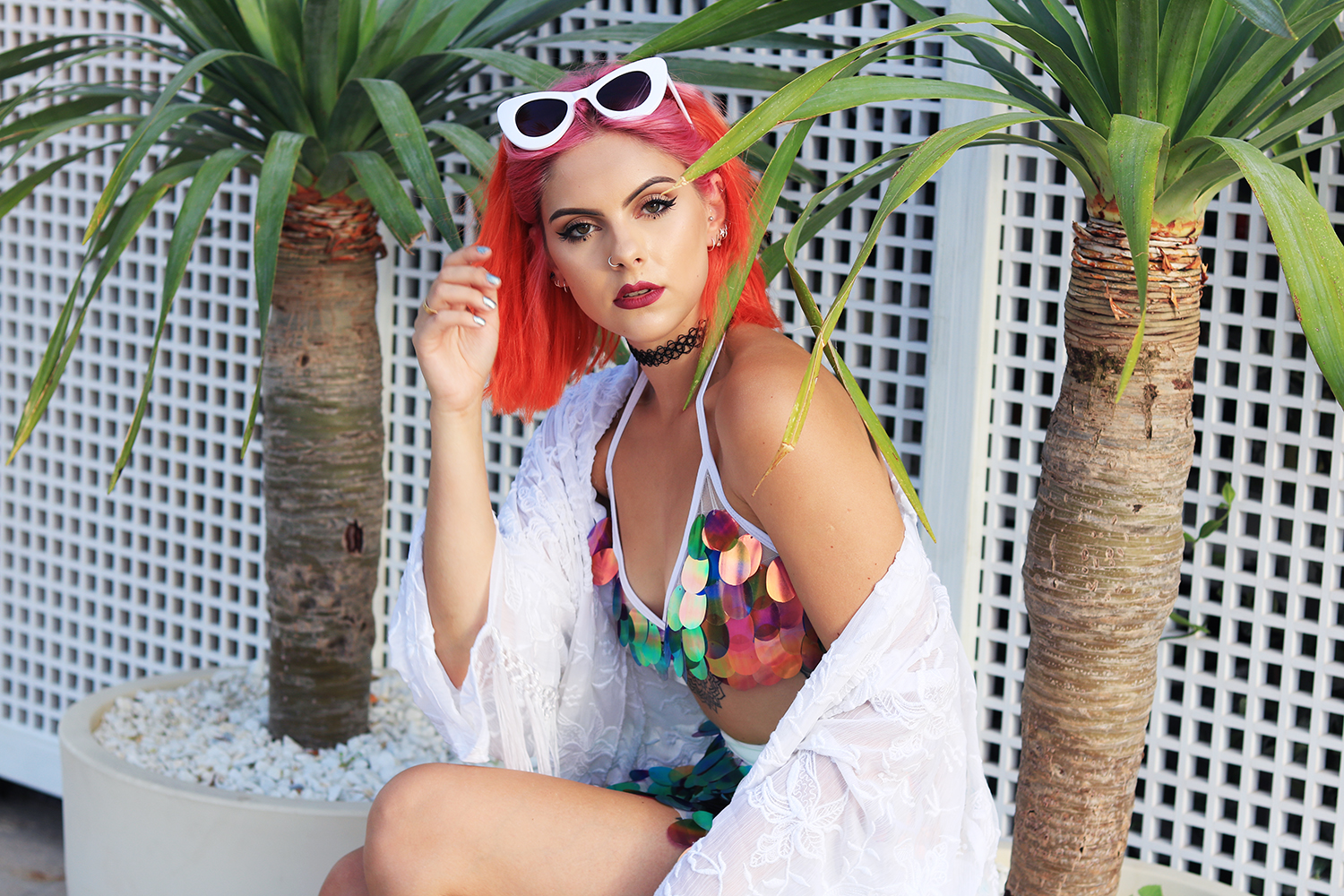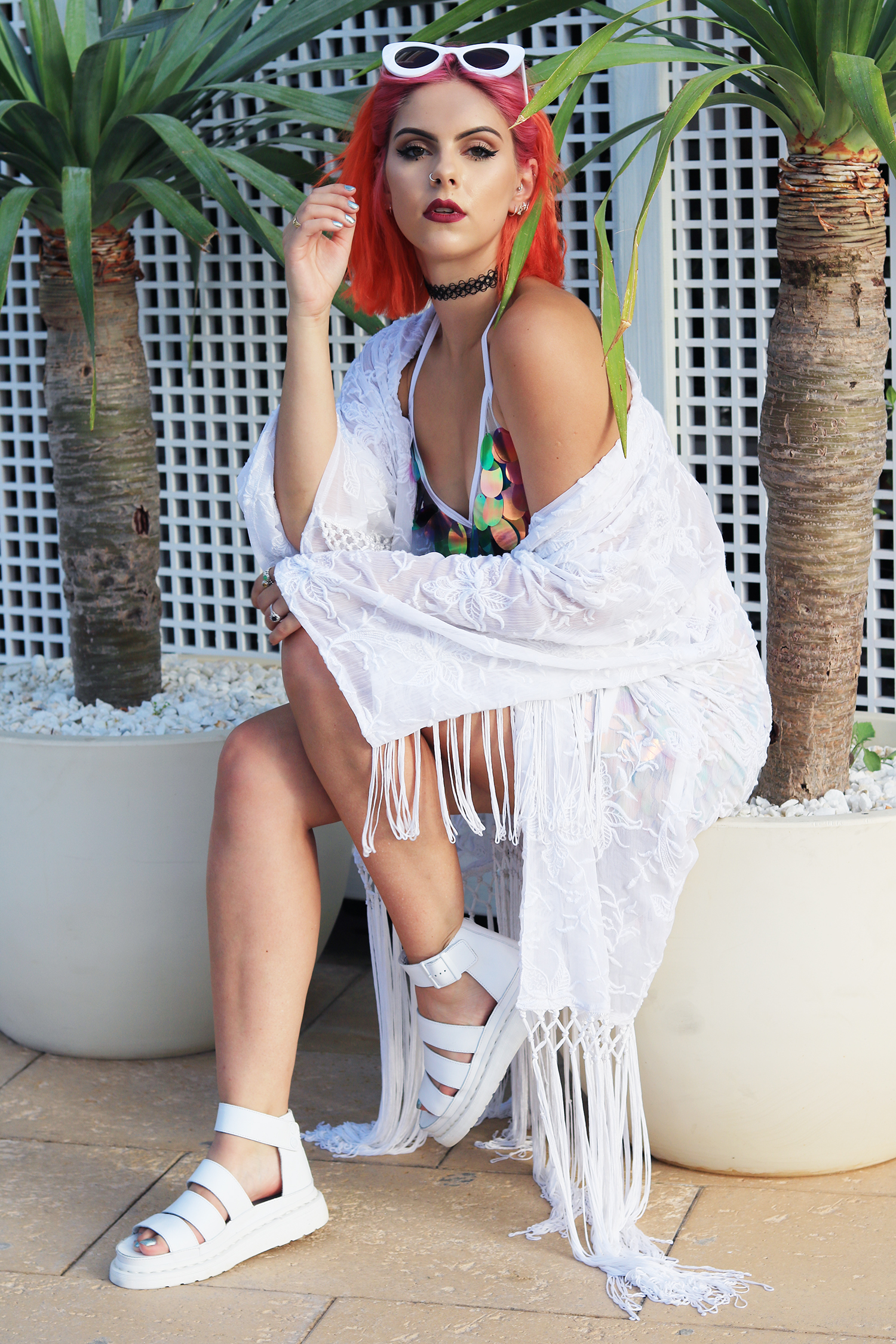 DAY TWO
On our first full day in Ibiza Malibu had a jam packed itinerary for us. Charlotte and I decided to get up early so we could take a few outfit snaps; poor Paige bless her was in bed not feeling great. We left the hotel at around 11am and headed to Blow Out Ibiza as we'd been booked in to get our hair done. I opted for braids and Charlotte chose Space Buns. It was so nice someone else doing your hair for once, I'm so used to doing mine all the time!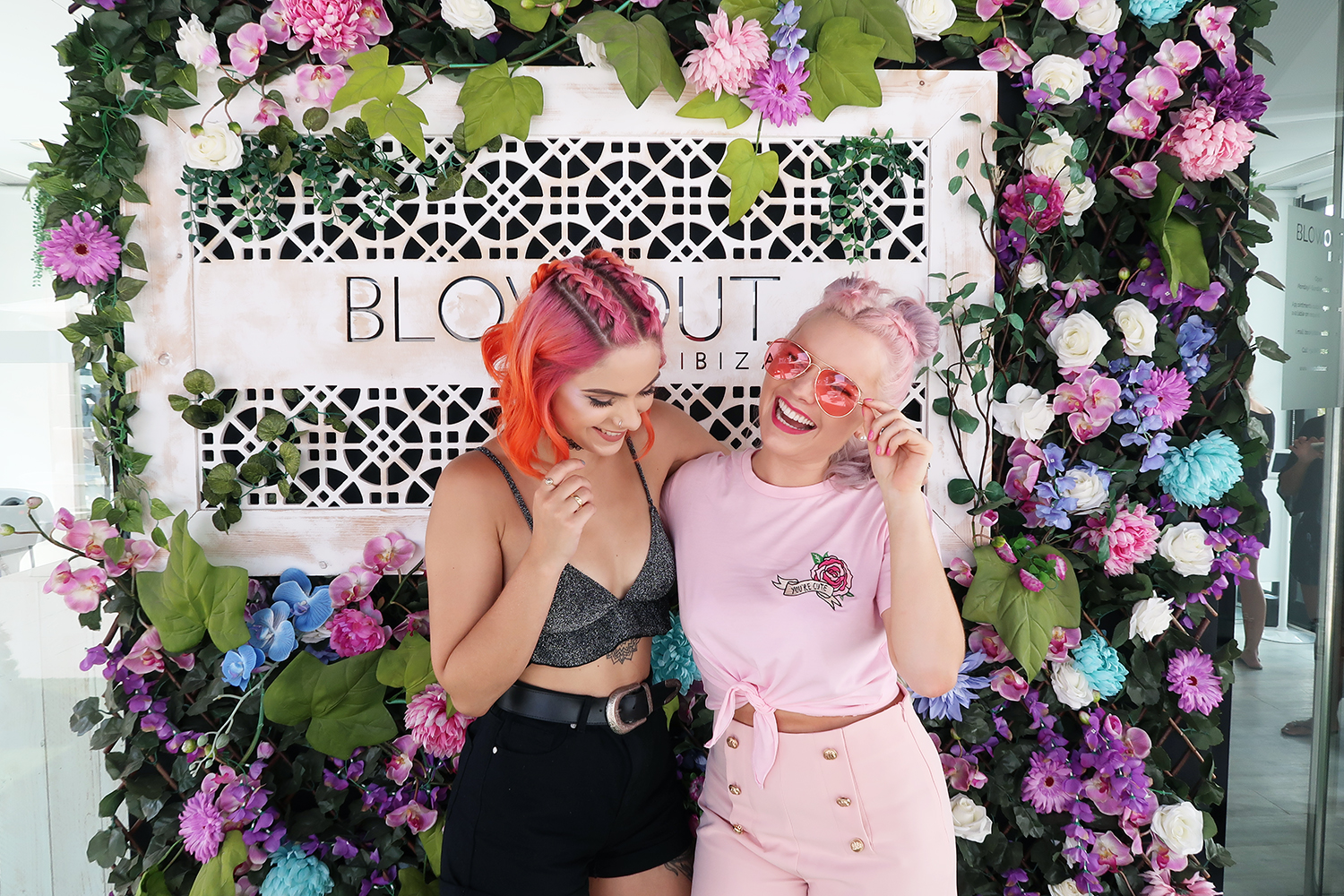 Once our hair was Ibiza ready we headed back to the hotel for a quick change and then headed straight back out towards Ibiza Rocks Hotel. We were allowed early access into the Elrow Pool Party to take some photos and videos before it got really busy. I couldn't spend long taking photos though because it was absolutely sweltering and my face was literally dripping in sweat because I had a full face of makeup on! It was hotter than usual whilst we were in Ibiza as there was a heat wave; I mean I shouldn't complain as I live in the UK where the weather is pretty dull.
After our cheeky shoot at Ibiza Rocks we headed out for some lunch. I can't remember the name of the restaurant but it was so cool. Each table basically got a mini BBQ in the centre of their table and a load of raw meat, so you could could it to your acquired taste. I loved this, because sometimes you can go to a restaurant and they don't like cooking meat well done, or sometimes they never cook it to how you like.  Once lunch was up, we went back to Ibiza Rocks to party!!!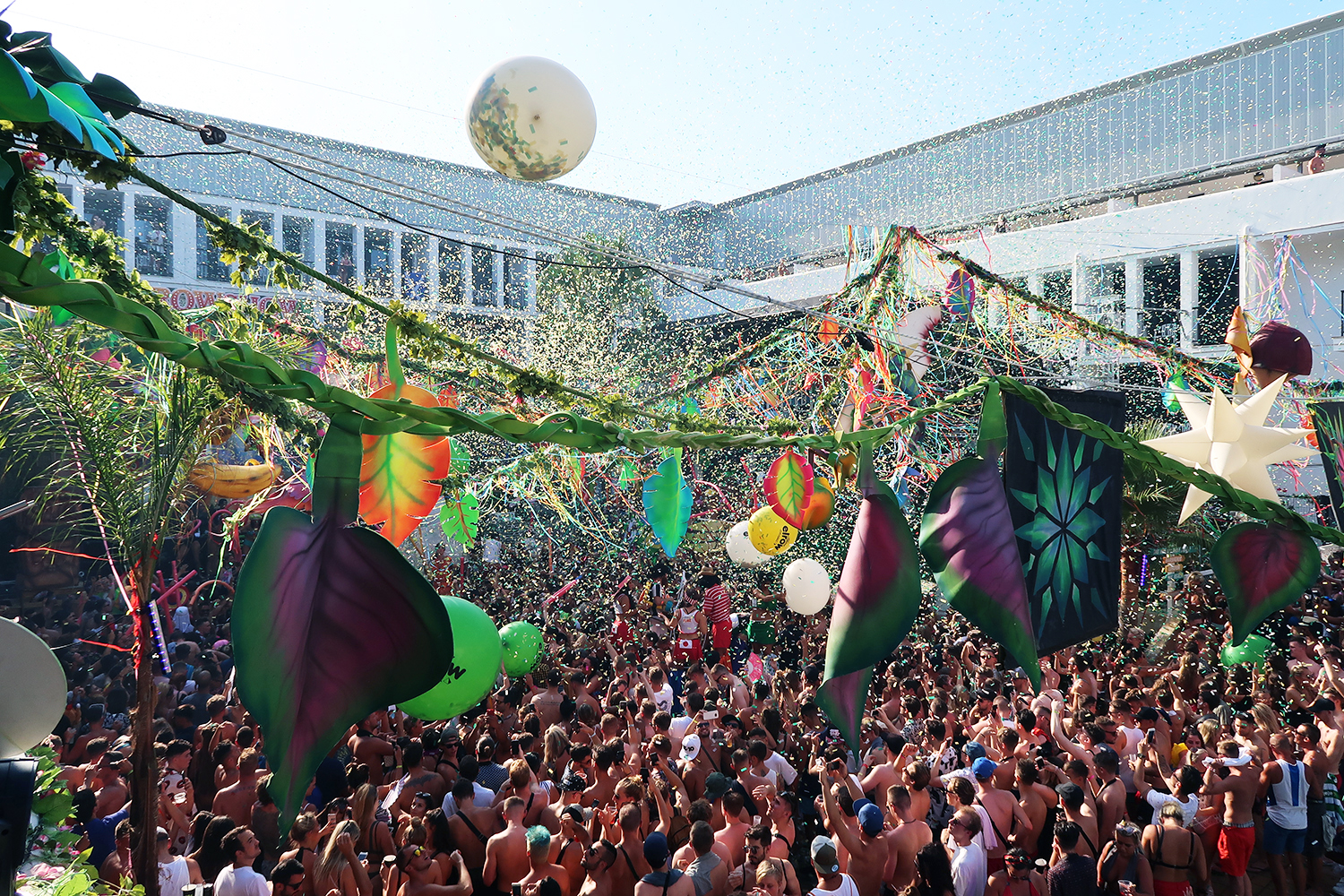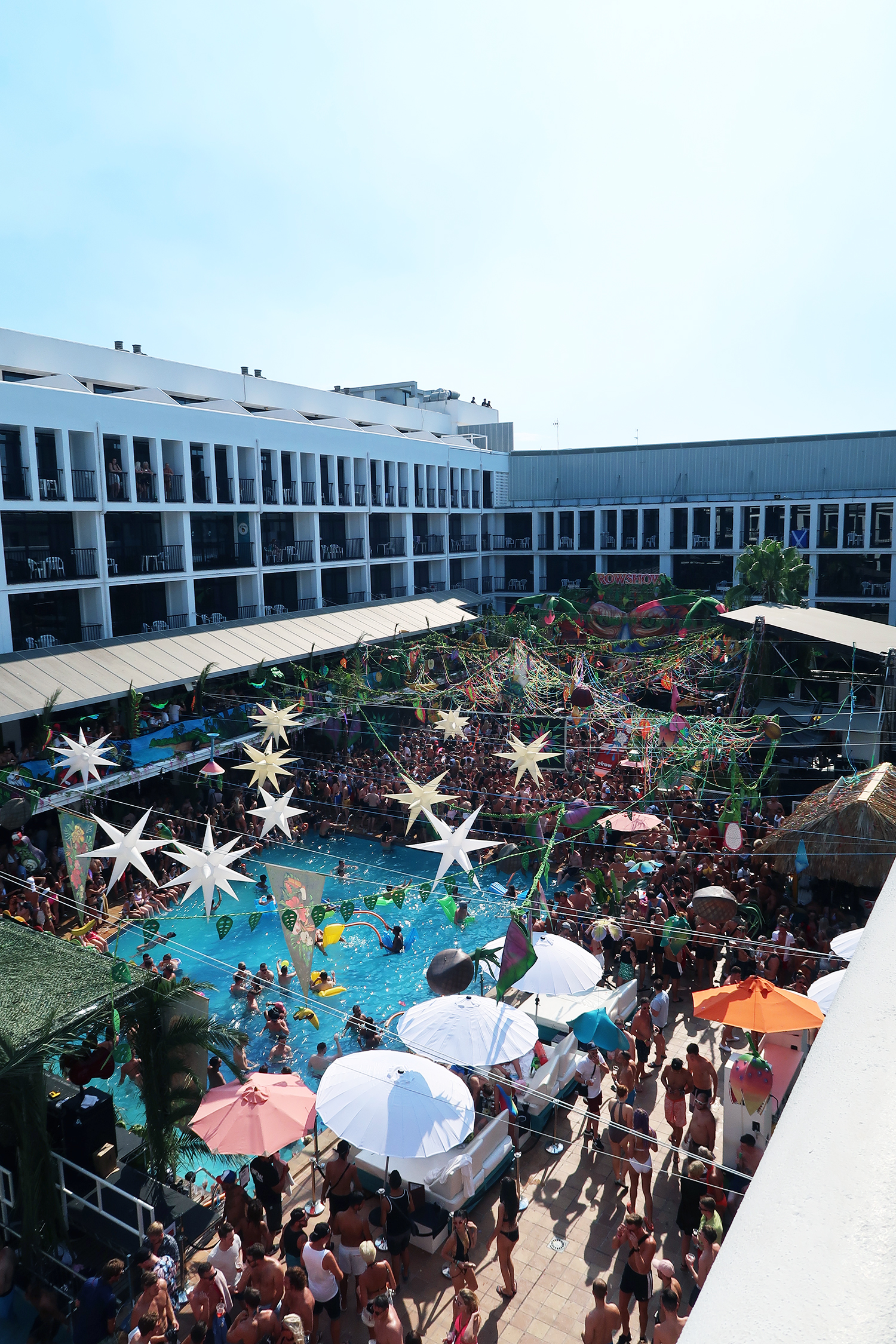 We were at the first ever Elrow Pool Party which was pretty awesome. If you haven't heard of Elrow before you need to google it! It's basically a house music event but they go ALL OUT and I mean all out with confetti canons, props, hats, inflatables, stilt walkers and SO much more. I went to the Amnesia Elrow night with Missguided a few months back so it was cool to experience a pool party version.
The Gypsy Shrine were actually at the event, so us girls decided to get glittered up. We'd been going on about how we all wanted glitter bums, and so we though 'when in Ibiza'!!! And glitter bums we got!
Malibu sorted us out with a few drinks and we partied the sunny day away with our glitter bootays.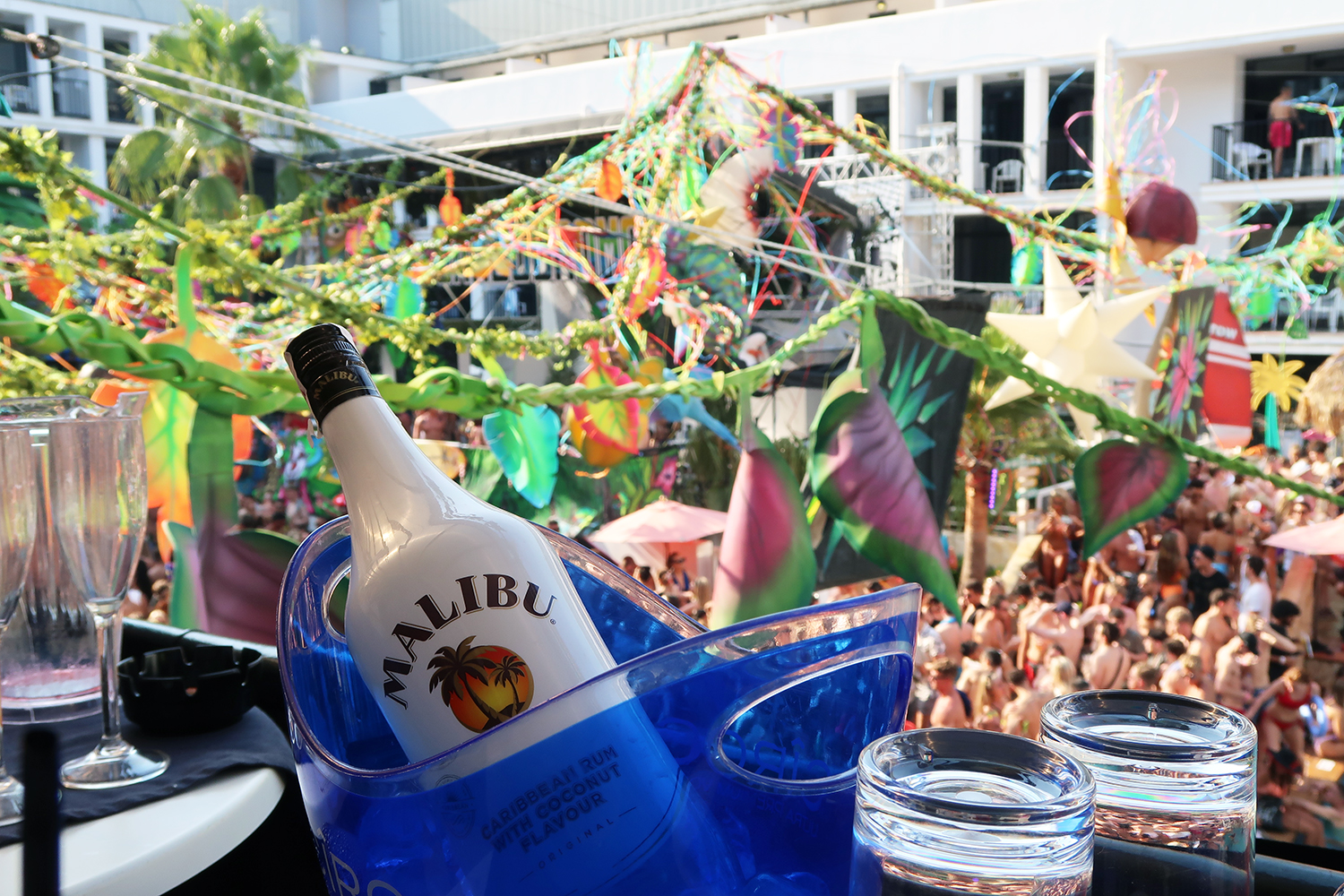 We left the pool party at around 9ish and headed back to the hotel. We were all buzzing from the party and Malibu mentioned that they'd take us to Amnesia if we were up for it. Obviously we were so we grabbed some dinner at Pikes Ibiza, had a quick outfit change and attempted to wash off the glitter bum. It was actually pretty difficult to get off in the shower! Glitter went everywhere!
We arrived at Amnesia around 11pm and had a few drinks on the private roof terrace along with a few snaps in the photo booth. Well when I say a few, about 30! Bloggers and photo booths you know how it goes… We were then given a table in VIP to spend the rest of the night – I know! Amazing! It was such a wicked night.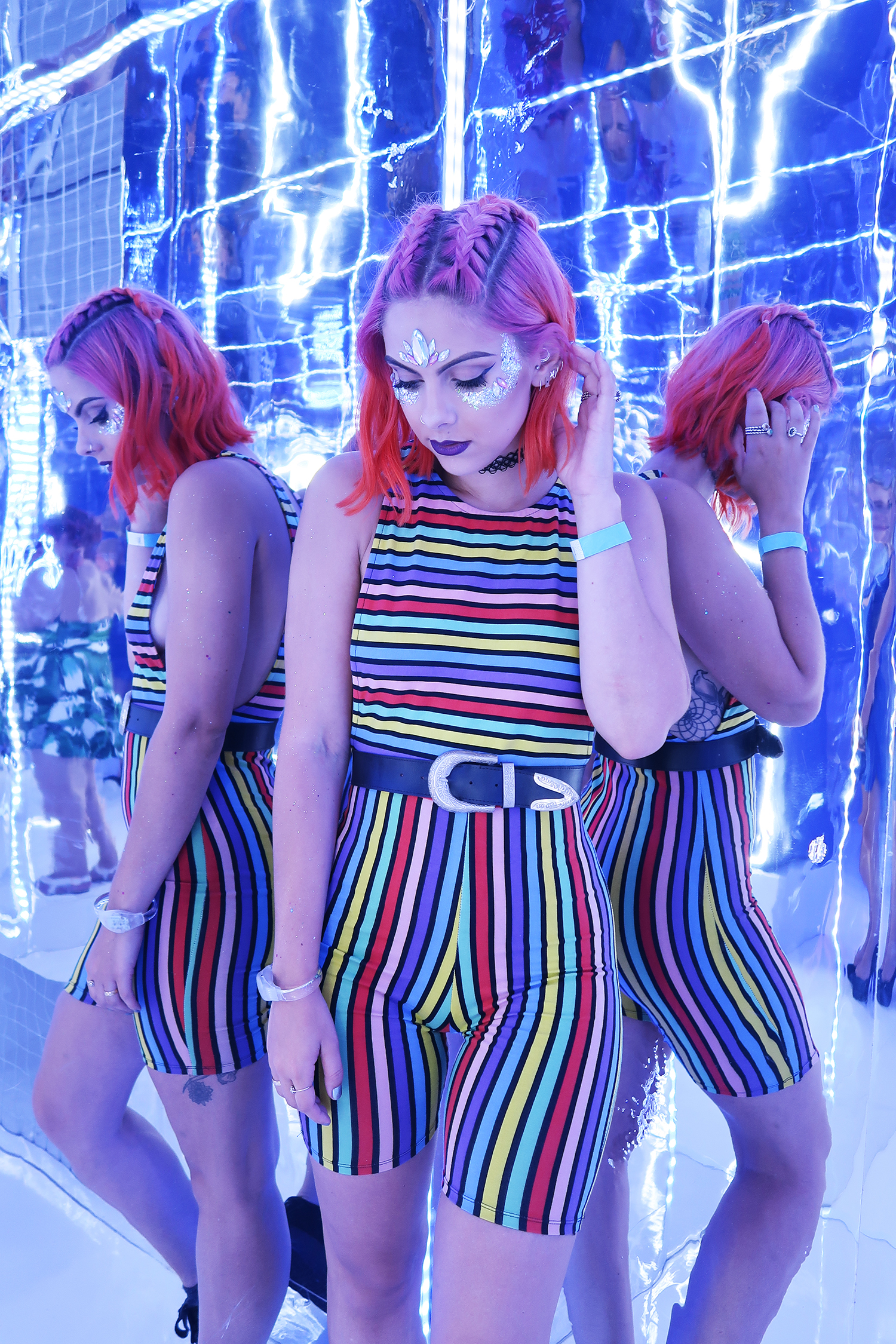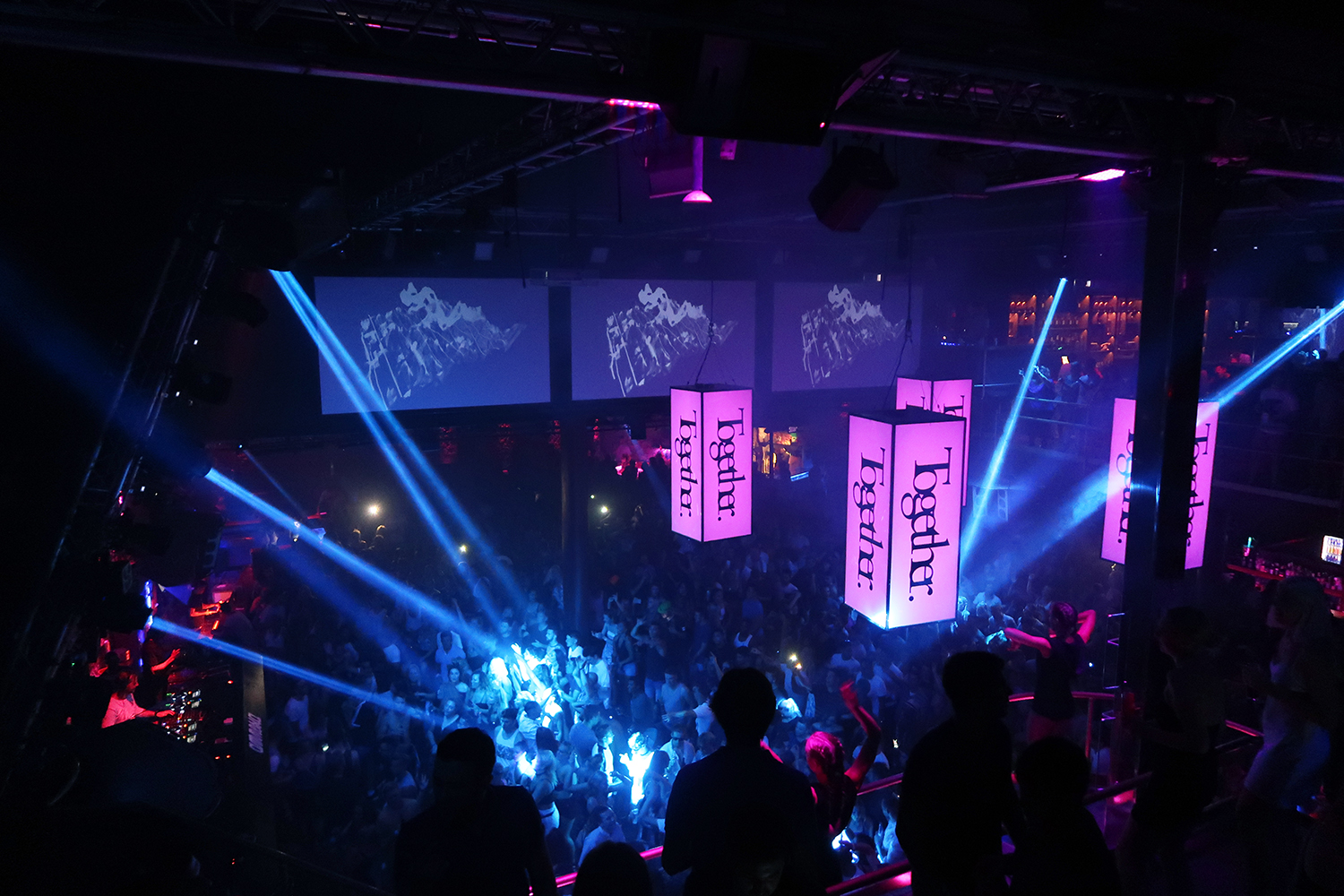 DAY THREE
Our third day in Ibiza was meant to be nice and chilled. Malibu had a boat trip planned for us to Formentera. It still went ahead but the weather was awful. It was so cloudy and so cold! But we embraced it and we headed out on the boat around 11am. We moored up at this beautiful beach where we had lunch, spent some time on jet skis and our mermaid and flamingo inflatables in the sea. It was actually a really chilled afternoon, but the weather looked like it was taking a turn for the worst so we decided to head back early. And what an experience. Our journey back was like something out of Pirate of the Caribbean! There were huge waves crashing on the boat, at one point we had to just bob through because the waves were so big! We all just looked at each other like 'is this really happening', it was actually quite surreal. I think we were all a little nervous but one of the Malibu guys popped on some sing along tunes to take our minds off what was happening around us. We did make it back to shore though, all in one piece! Well the boat had a few things broken inside but other than that we were all ok! Although timed well, we got back and it chucked it down with rain and I mean chucked it down. I'd never seen rain like it. There was also thunder and lightning too! We'd definitely sailed through a storm! We were all pretty tired by that point so once the weather looked ok, we made a run for it back to the car to freshen up at our hotel before heading out for a bite to eat.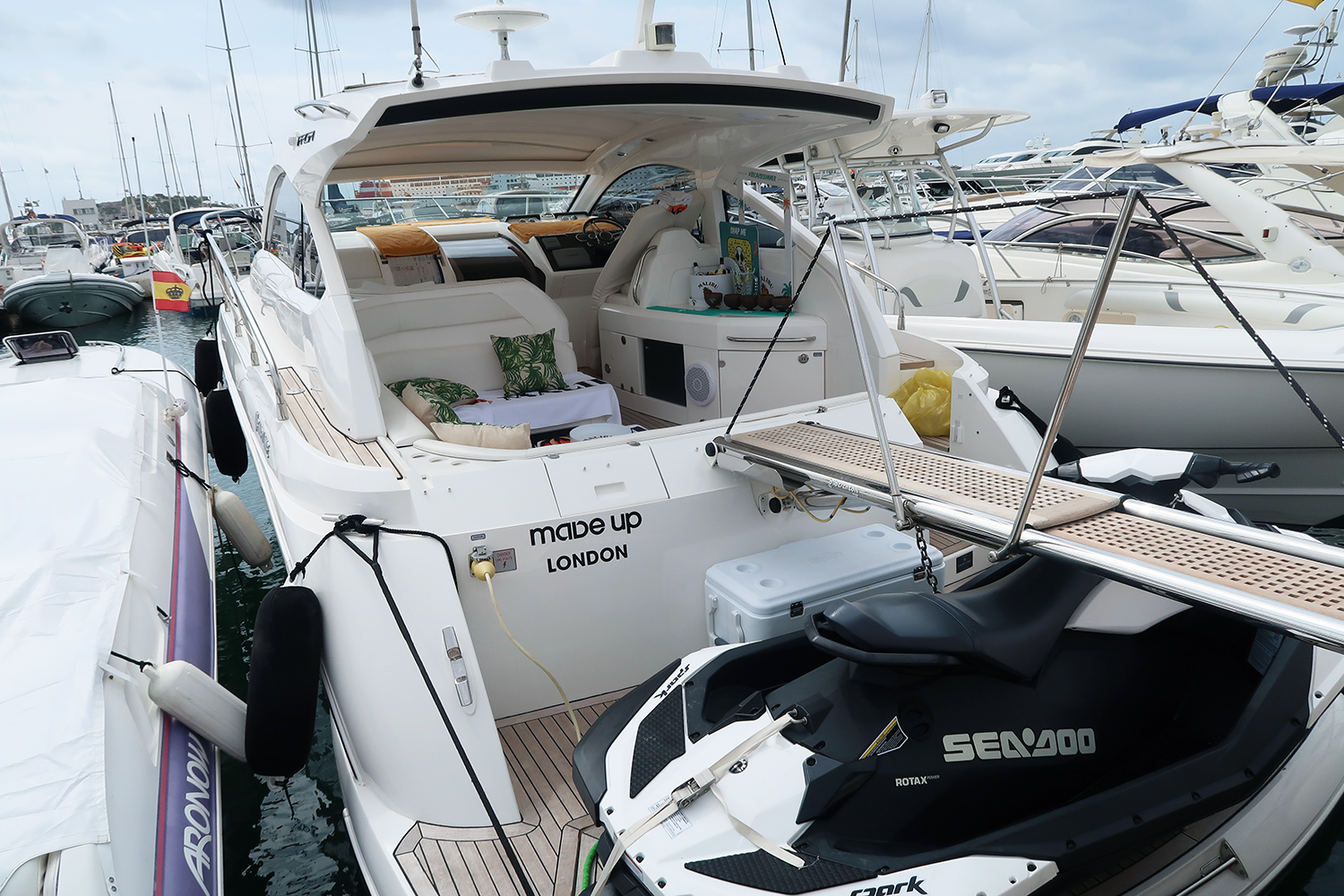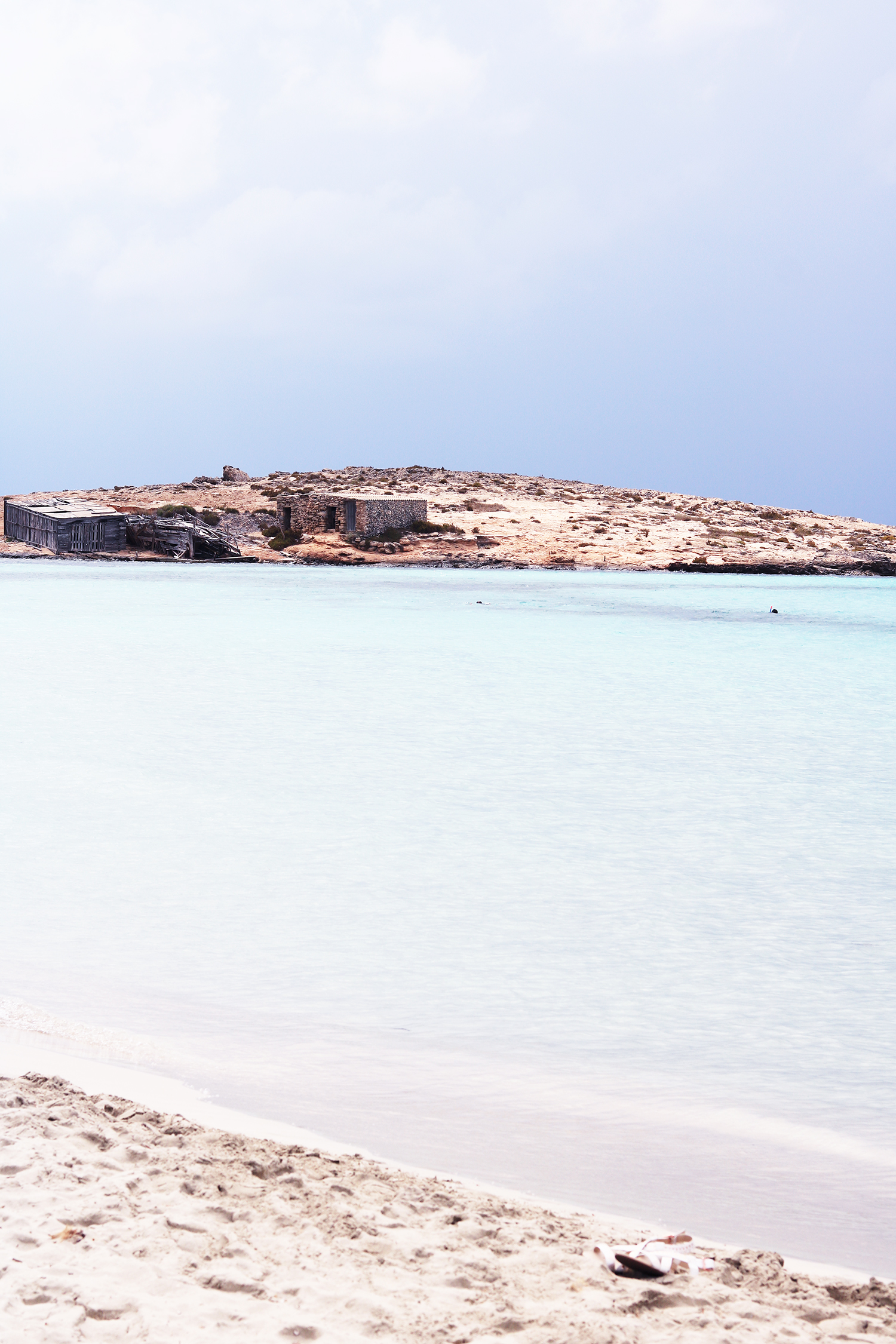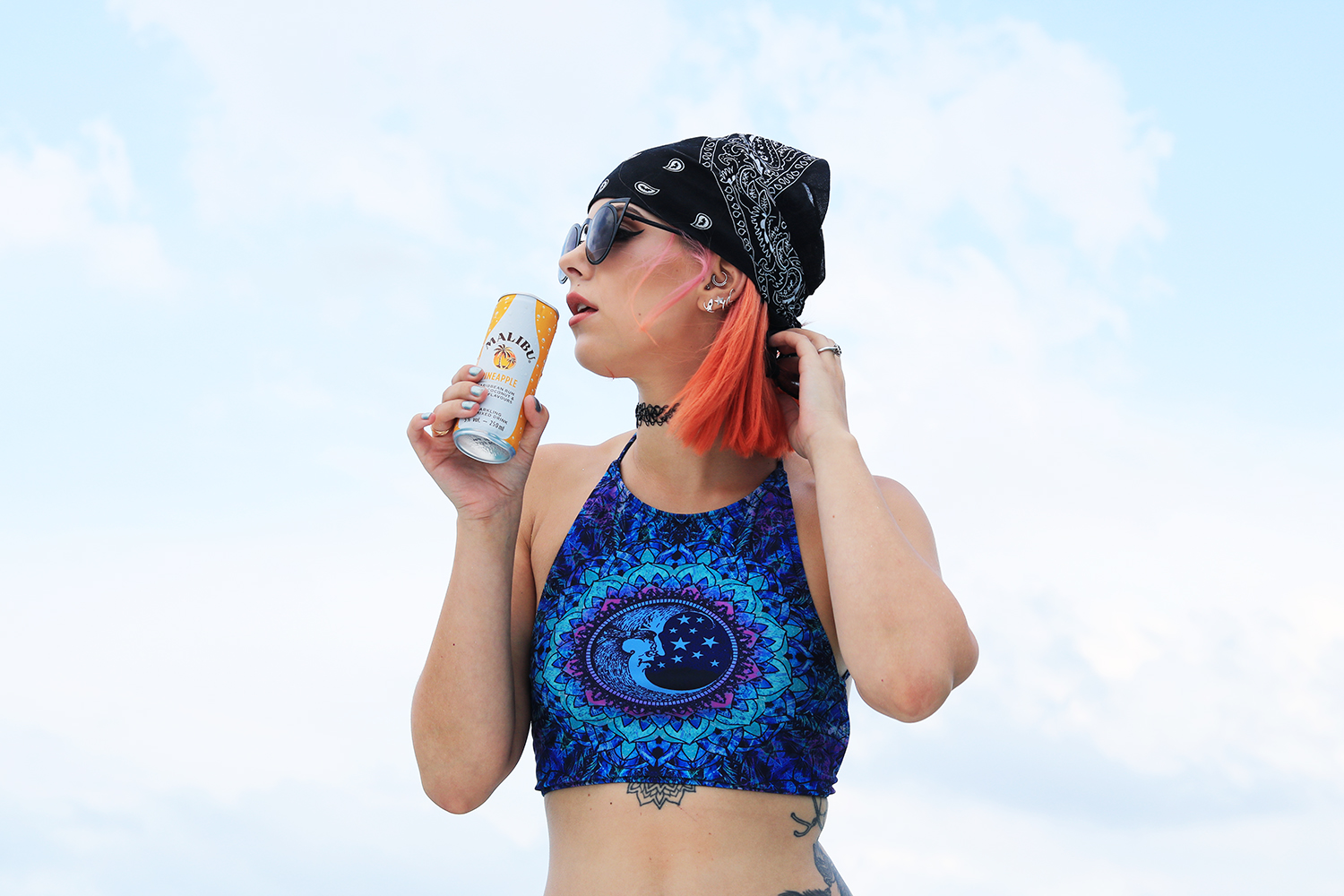 DAY FOUR
We were meant to be heading back on the 9am flight to London, but Malibu were such babes and extended our trip just so we could go and see Craig David at his Ibiza Rocks Pool Party; they all knew how much we loved him! The weather was a bit naff in the morning so we ended up laying in and packing our luggage as we had an evening flight. The sun actually came out around midday which was perfect, and we spent a few hours by the pool, chilling and shooting some outfits. Craig wasn't on until 6/7pm so we didn't need to get to his pool party until a bit later. Here's a few photos Paige and Charlotte helped me get around the hotel.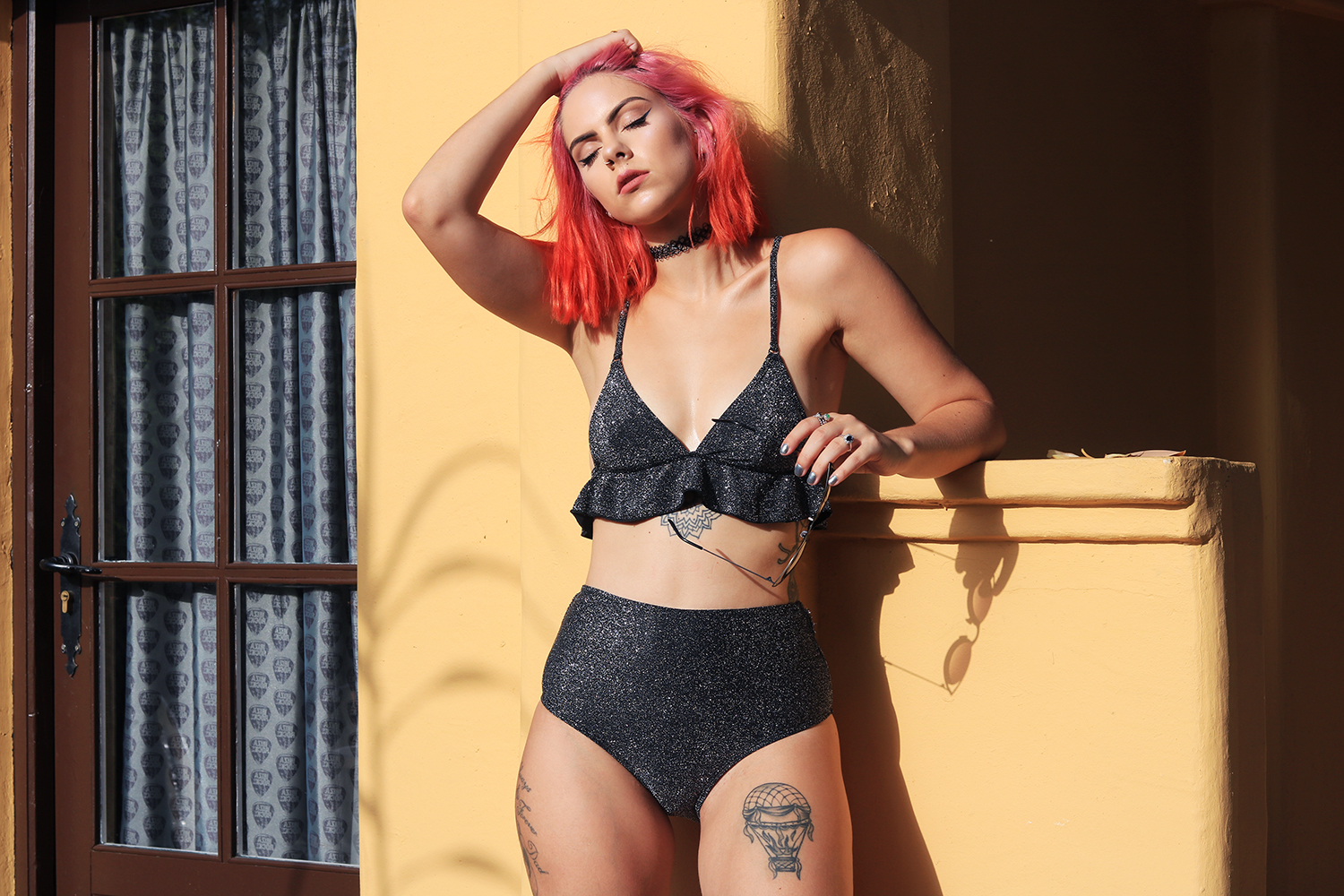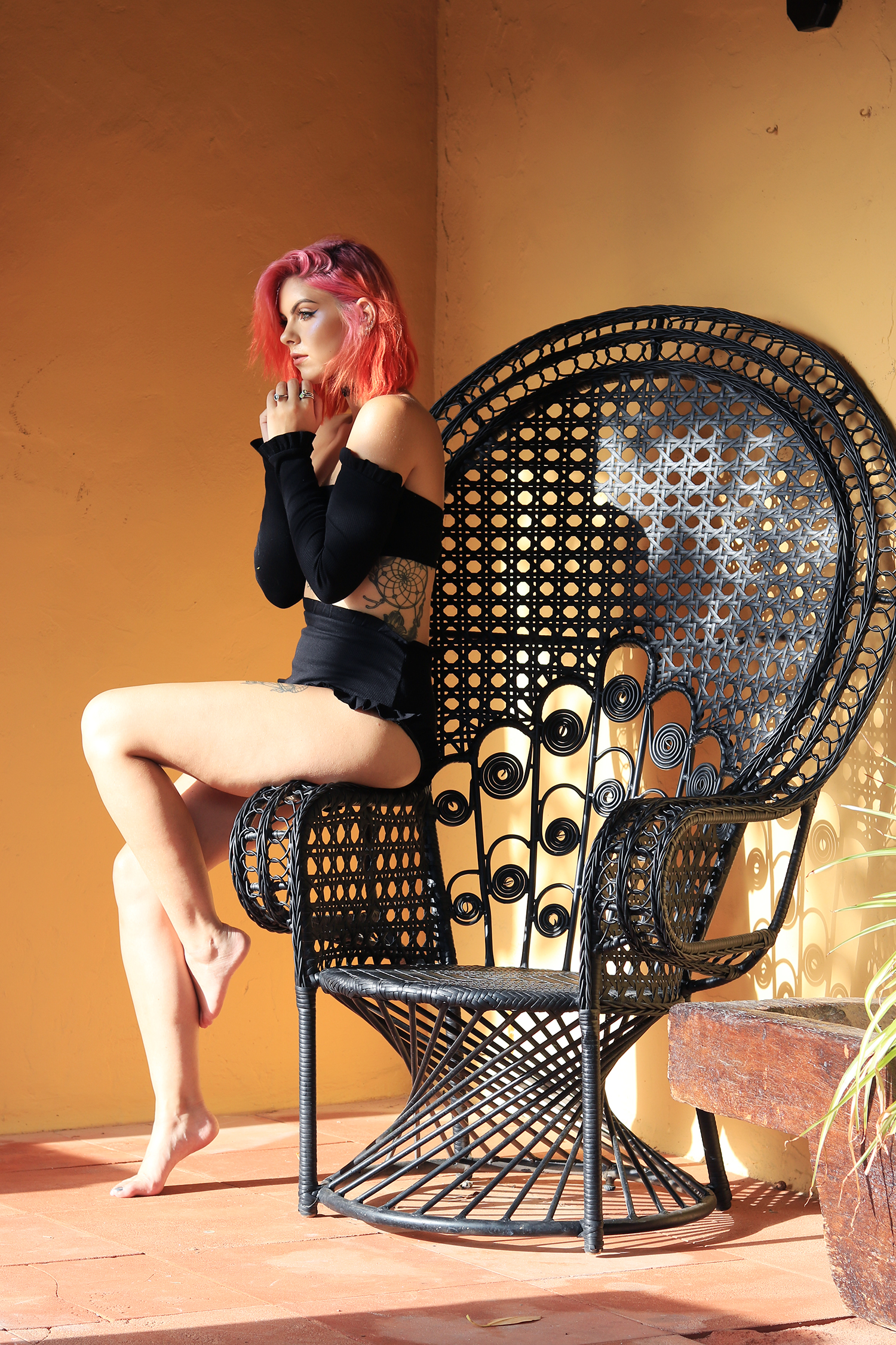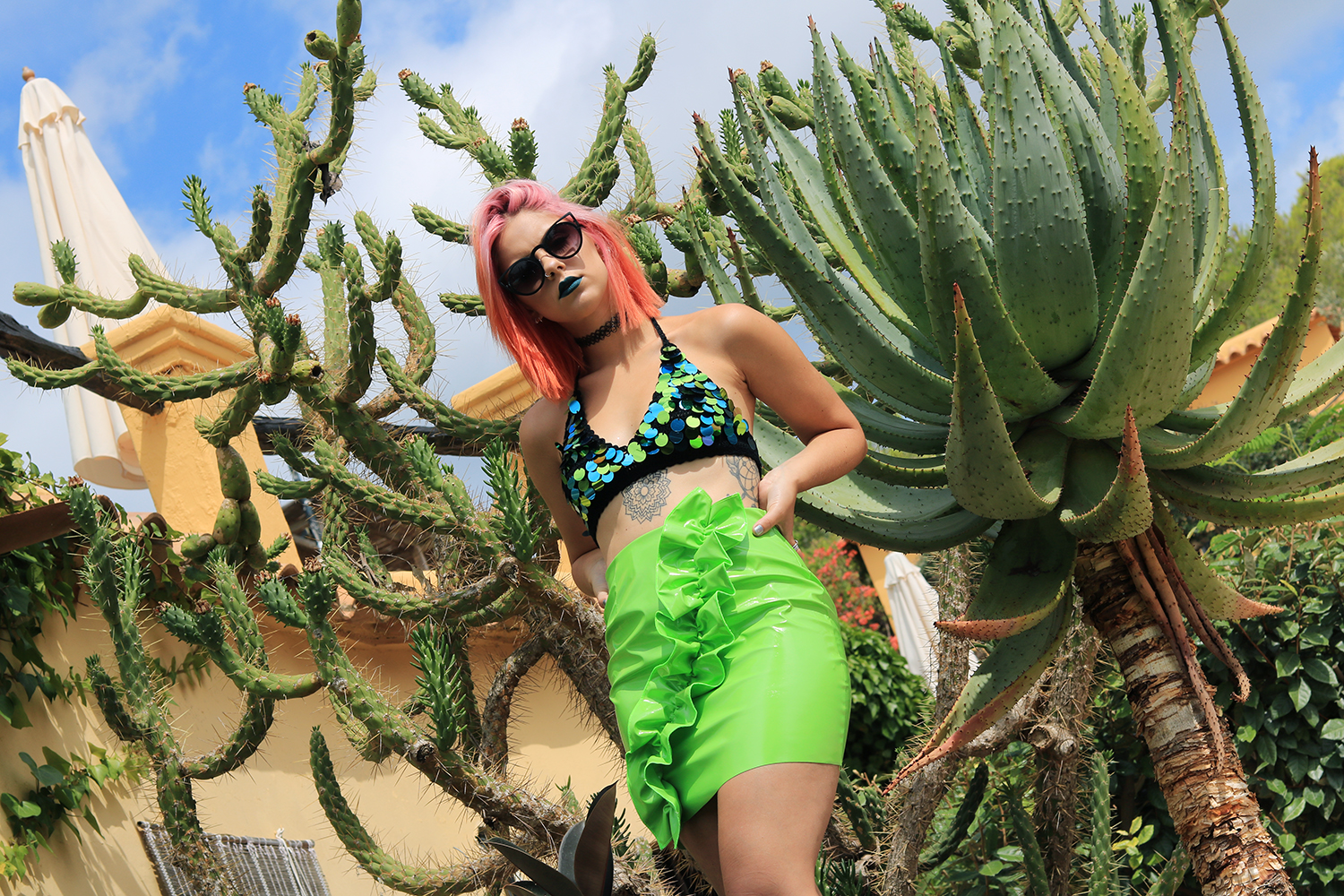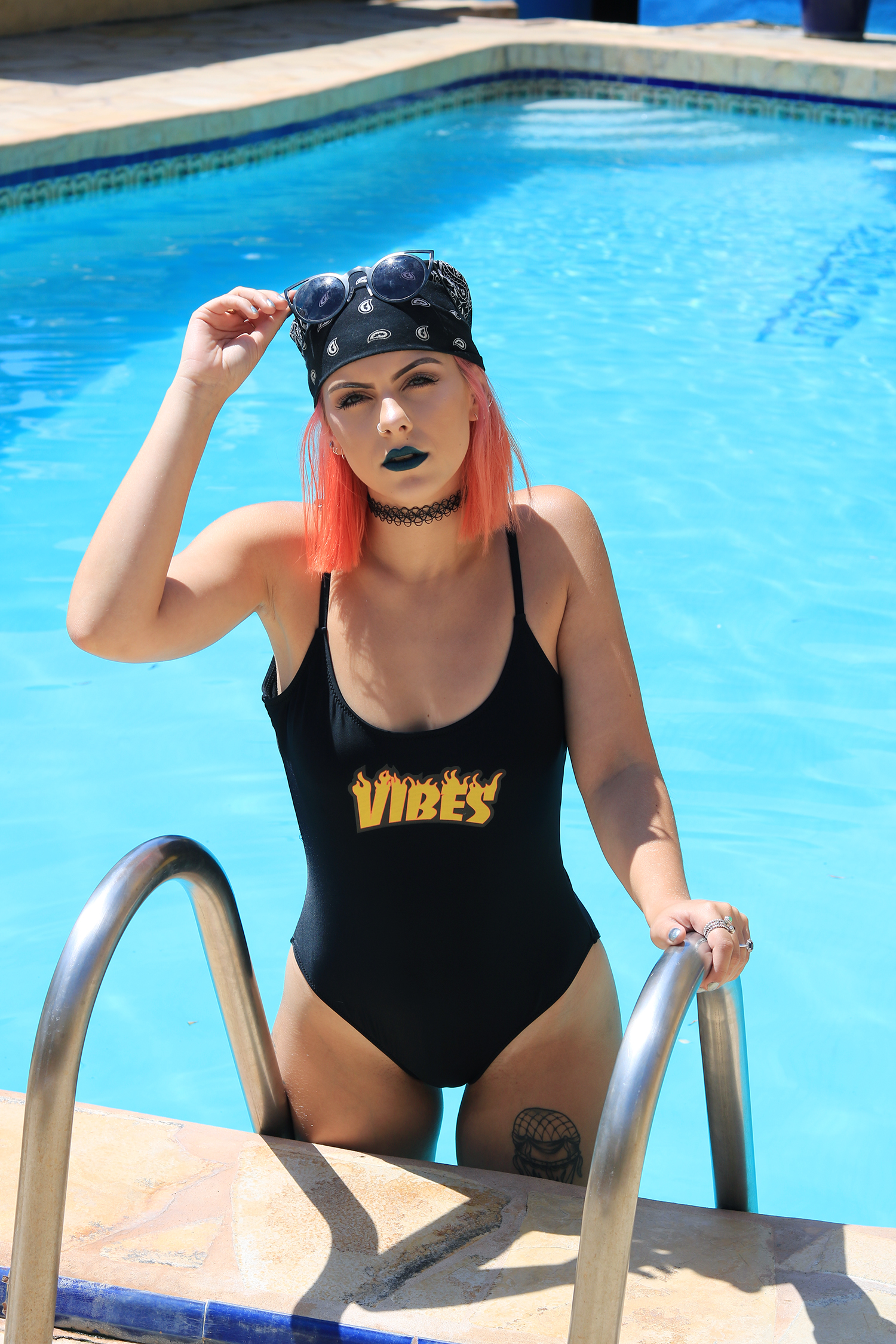 Before we headed to Craig, we put on our pool party outfits teamed with some glitter makeup and were ready to go. He was playing at Ibiza Rocks and Malibu organised VIP for us which was UNREAL! We were SO close to him performing. He was honestly SO SO good, his voice is just magical. Definitely worth staying in Ibiza for a few more extra hours. I even got a bloody selfie with him! And I might have asked his manager how much he is to sing at my wedding… I don't know if you've seen my hashtag I'm trying to get trending: #GETCRAIGTOSOPHIESWEDDING – it would be the icing on the cake!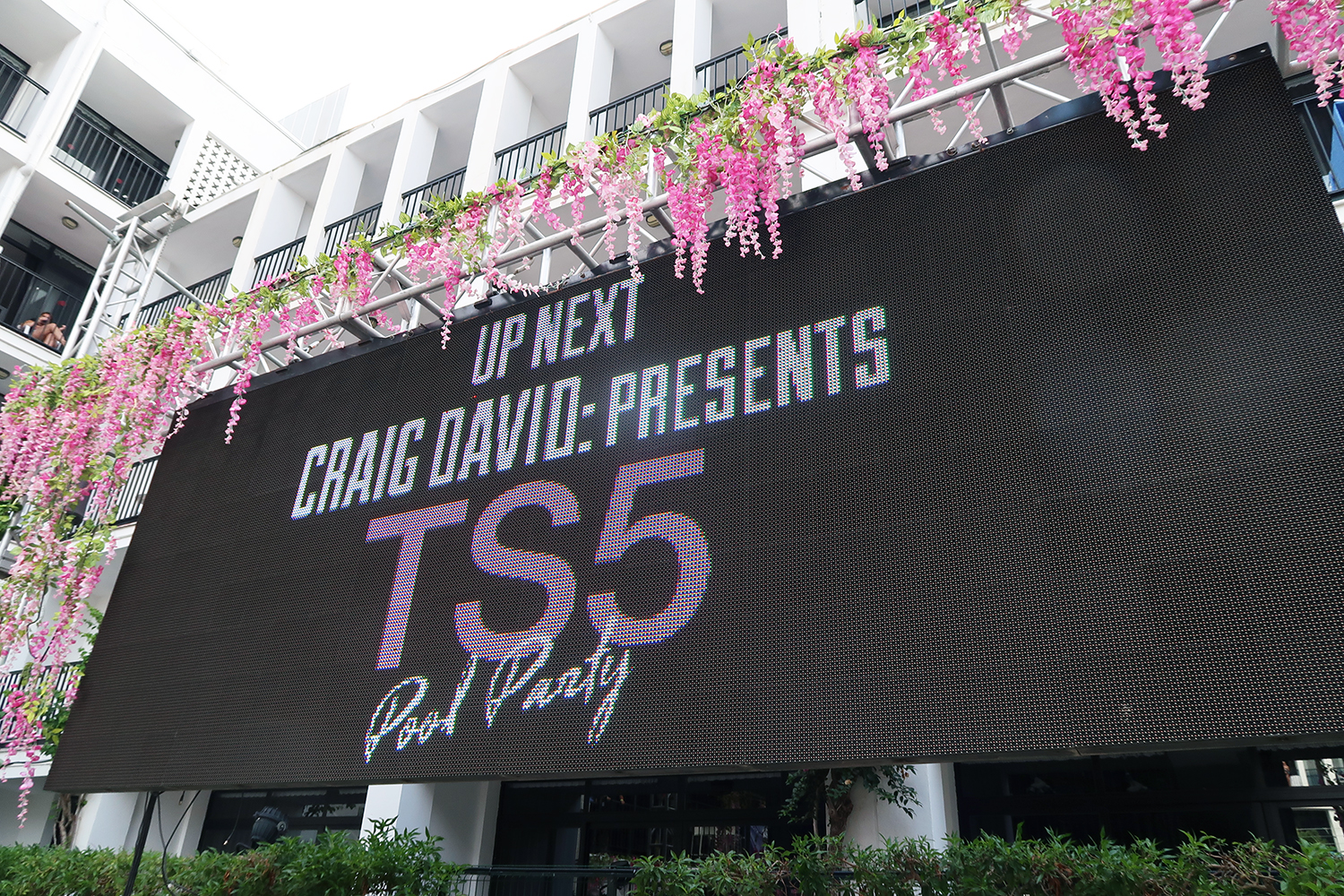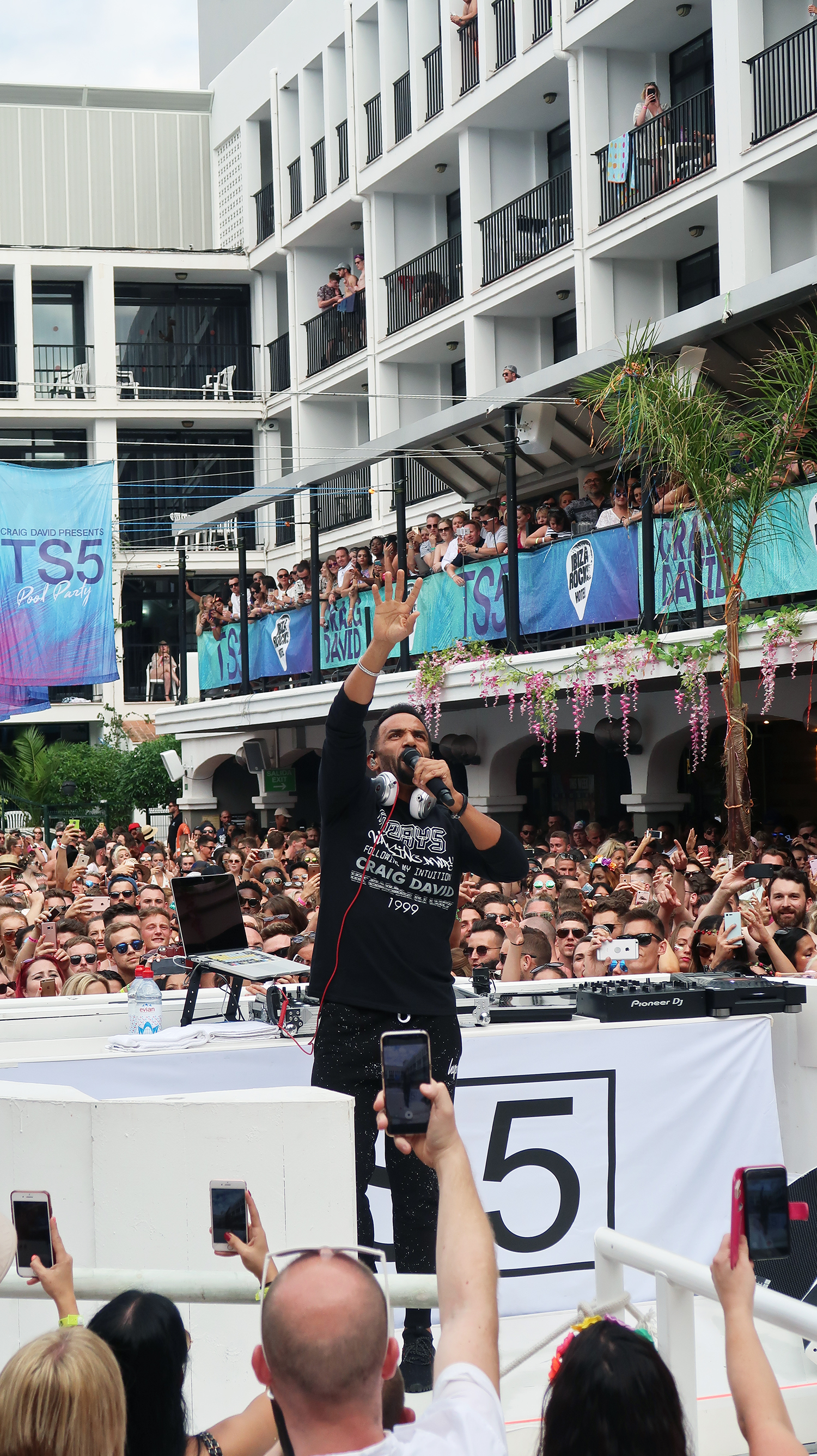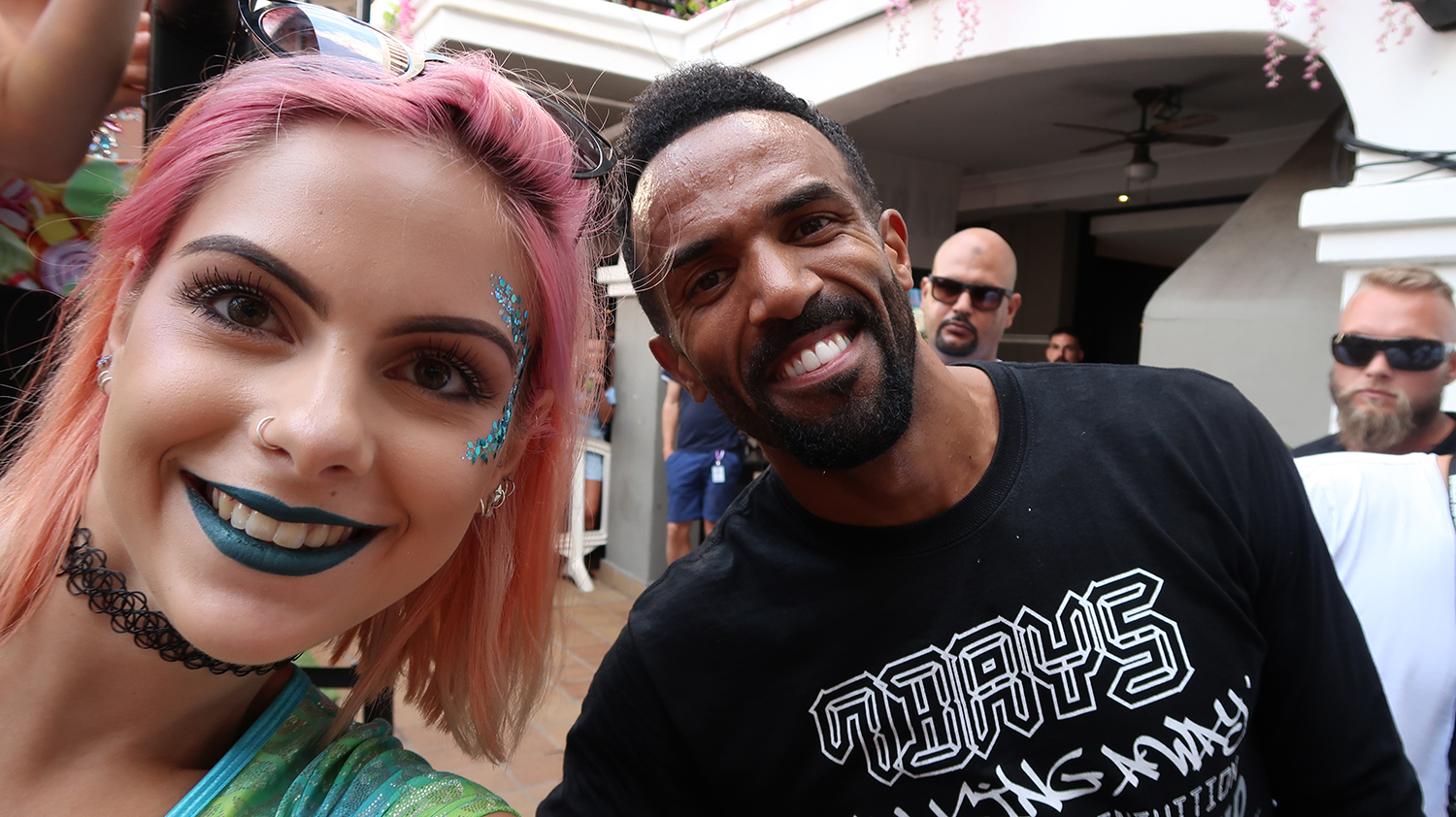 Getting a selfie with Craig David was definitely the best way to end an amazing trip to Ibiza with Malibu. I just want to say thank you so much to the Malibu team for taking us out there and giving us an amazing time. They were so lovely to work with, it felt more like a friends holiday! Ibiza… Until next time!
Peace
x
Bloglovin | Twitter | Facebook | Instagram | Youtube | Pinterest