It's funny how things work out sometimes. I hadn't planned on attending many festivals this year at all, however now it's the end of summer, I've looked back and I actually ended up going to loads! And one exciting thing about them, was that most of the festivals I went to, were ones I had never experienced before. Because of this, I thought I'd share a post with you all about the ones I went to and more importantly what outfits I wore! If you've followed me for a while, you'll know about my huge love for festival fashion.
The first festival of the year was Coachella. I still can't actually believe that I got to experience it again! And the first weekend too! The first weekend definitely has a much better atmosphere than the second, so if you ever look at going, I highly recommend trying to get tickets to the opening. The festival seems busier, it's fun spotting the A-listers and everyone is just out to have a good time. The second weekend seems much more tame and all about the music.
It was slightly cooler at Coachella this year which was great, as it's hardcore doing a festival in desert heat! NYX Cosmetics took me to Coachella this year and I honestly had the best time, they organised an amazing festival experience for us and it's made me want to go back and do it all over again. If you can do this festival at least once in your life, it's worth the experience. And Palm Springs is one of my favourite places in California, theres so much to do and see so you can make it into a little holiday.
Coachella was when I launched my Sophie Hannah Beauty jewels which was super exciting, My outfits were pretty much all sequins with my new jewels and I loved kickstarting the festival season with kick ass outfits. My pink sequin Primark outfit I wore to Coachella has become my most liked festival outfit on my Instagram now!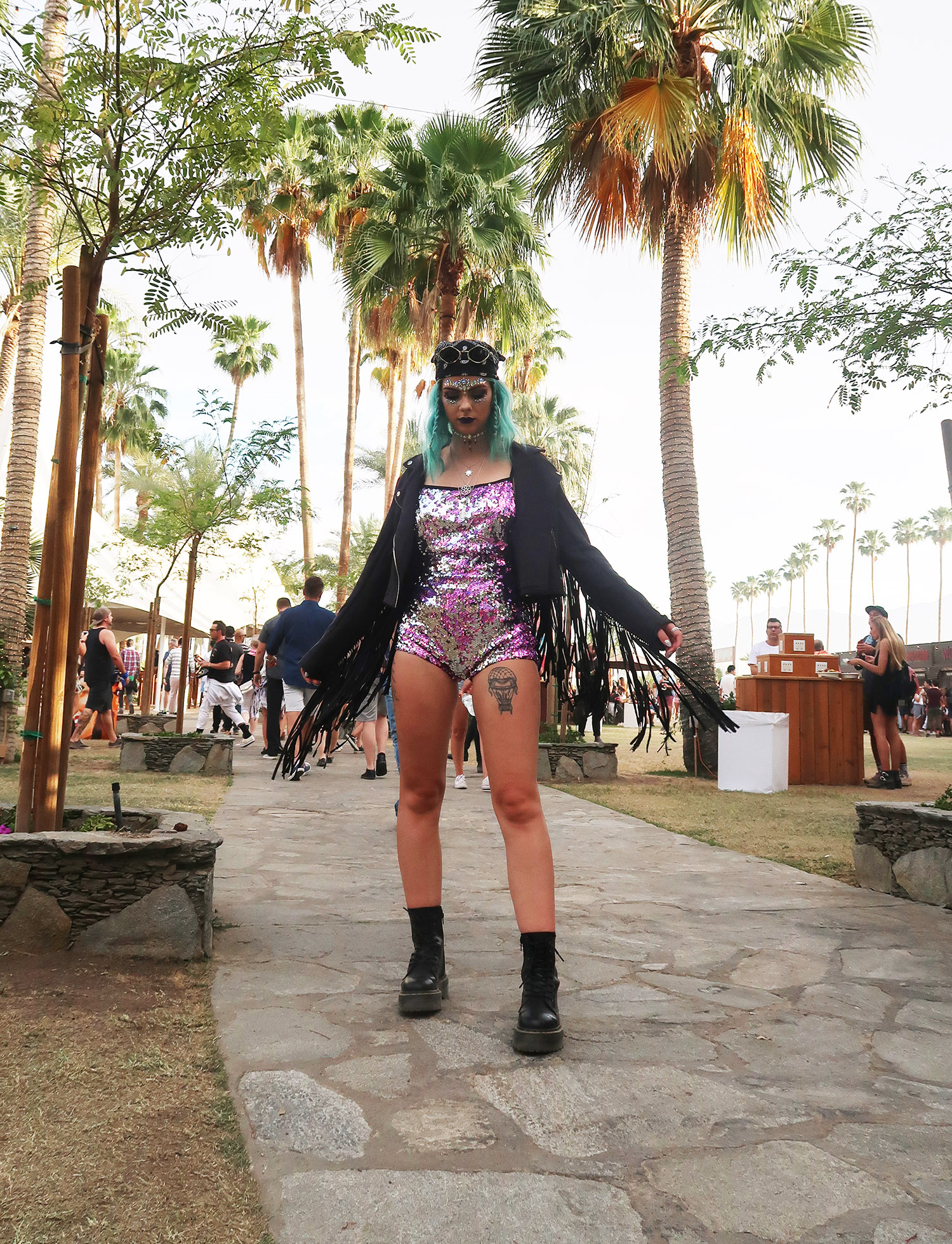 I'd been to Lovebox before when it used to be in Victoria Park, but for 2018 they moved it to West London. A bit of a ball ache for me as I'm based in Essex which is east of London, but it wasn't too bad. I only went for one day, on the Friday and Lottie London kindly took me a long. I didn't actually spend much time within the main part of the festival, I think I went to the main stage once - oops! We had VIP tickets which included unlimited alcohol and there was a really great DJ within the VIP part, so we ended up hanging out there most of the day. I remembering it being too hot as well, my makeup was dripping! There wasn't much shade at the festival so luckily the VIP DJ was under a tent!
Not many people dress up for Lovebox in a festival way. A lot of people were wearing colourful high street clothing, but me being me, went all out with the sequins as usual! I kept my makeup quite simple though so I think I got away with it!
BST was a festival I hadn't been to before, but had always heard about it every summer. It's based in Hyde Park and there's usually pretty big names that perform. It's not really a festival, it's more like a day concert but it feels like a festival when you're there as there's lots of food stalls and things going on. I went the day after Lovebox with L'Oreal Colorista as they had a pop up there and it was when Bruno Mars was playing. Luckily I love his music and he was epic on stage performing! He's amazing live and seriously good at dancing.
One thing I would say about this festival was that there were definitely not enough toilets, so if you're going to attend, I'd highly recommend the extra money for VIP. You can get closer to the stage with a VIP ticket and there's quieter bars and toilets to make use of. Overall I had a really fun day out and it was nice that it was so central in London.
Because I knew it wasn't like a proper festival, I didn't dress up in my usual festival wear. Instead I thought I'd style myself quite bold and on trend and opted for a cow print coord and accessorised with red. Even my hair was red, which was done at the Colorista pop up!
I still can't quite believe that I got to experience Tomorrowland festival! This has been on my festival bucket list for years and I'm so grateful to JBL for sending me along. I was gutted that I was only able to go for one day, but it was well worth it, just so I could experience a snippet of it. I can honestly say this is the best festival I have ever been to. The music was amazing; there was so much choice from about 10 stages of DJ's and artists. Even Craig David was there!
We were lucky to be glamping in VIP which was ridiculous; we had our own teepee den! I still remember walking through the enormous camp site saying "where is the festival if this is just camping". The festival site of Tomorrowland is miles wide. I also loved the fact that there was no branding, it was all themed in the Tomorrowland style. So you know you get like 'Nandos' or 'Annie's Mac & Cheese' vans at festivals? Well you get a great range of food at Tomorrowland but they all have the same signage that just states what the food it: Burgers, Chips, Pizza. I really liked that, it honestly made you feel like you were in another land.
BESTIVAL
It was my first time doing Bestival this year so I was super excited to experience it! I was lucky enough to attend with CYO Cosmetics and hands down, it was the best brand x festival collaboration I've ever been a part of. They really went all out for us! We had the most amazing glamping tents right behind the main stage, so the festival was super accessible and they even got us our own VIP booth next to the main stage to watch the acts from all weekend. The weather was fabulous and such a beaut bunch of bloggers attended and I just really enjoyed myself. It definitely had Secret Garden Party vibes (what used to be my favourite festival but they've cancelled it!).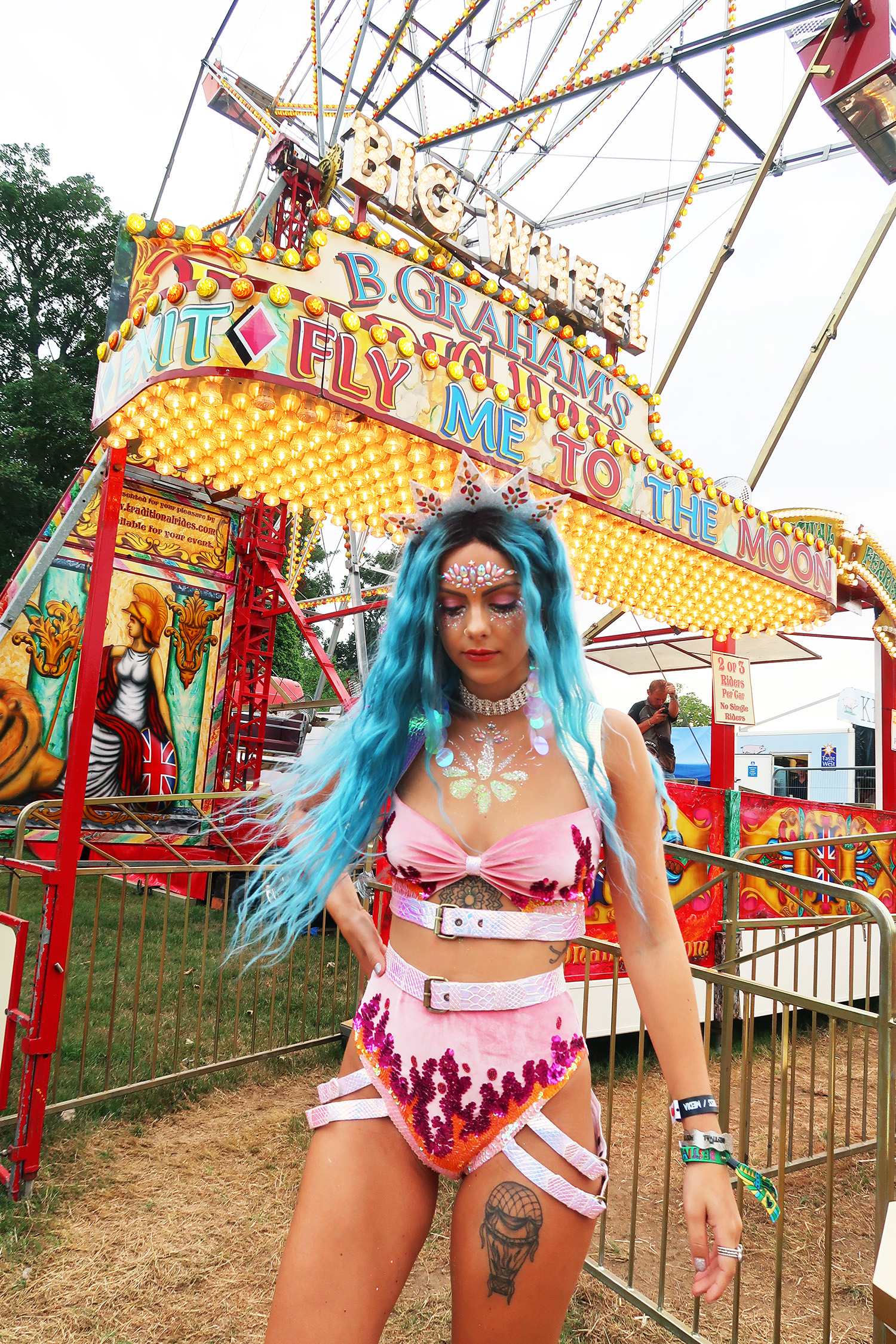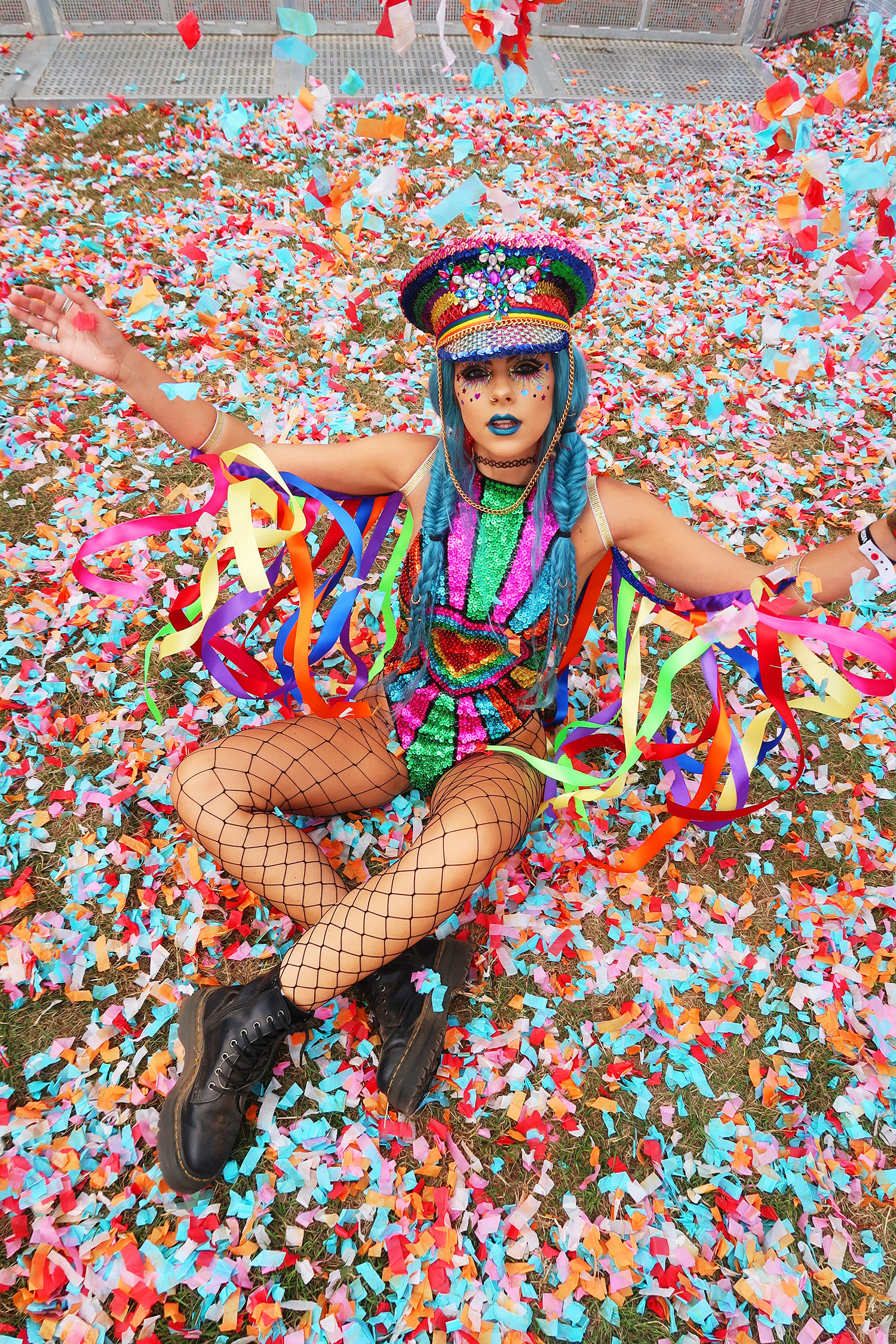 I loved the variety of acts they had on during the festival. From a comedy tent to an indian circus and gospel house choir! There was something for everyone and they really went to town with the decor.
I have to say, I think I topped all my festival fashion posts during this festival.
My rainbow outfit was definitely the most outrageous sequinned look I've thrown together. I mean the theme for Bestival was Circus, so I  was aiming for a rainbow ring leader vibes, which I think I achieved pretty well! Such a fun festival and I would 100% go back!
Reading festival was another one I hadn't experienced before. I only went down on the Friday for this one but was kindly taken by Primark. I dressed head to toe in the clothing brand and got to spend some time at their pop up whilst I was there which was super fun! They had a dj, drinks, photo booth and I got to hang out with some fabulous blogger babes. I was gutted the weather was awful though at this festival as it really put a downer on things. I was absolutely freezing all day, even though I had layers and a scarf and for me it just makes your festival experience worse. I did enjoy some of the music acts though, it was pretty cool seeing Post Malone! I'm glad it was a day thing for me though, I don't think I would have lasted in the cold, wet weather all weekend. I applaud the people who did!
It's crazy to think summer is now over and the festival season for me is all done and dusted. My sequins have been packed away and festival wristbands cut off. Festival season.... Until next time!
If you want to see more blog posts about festivals click here.